How to Book.

1. Give us a call or send a message with your dates requested and we will confirm the availability.
2. Set up your Drop off time and Pick up time.
3. Pack your bags and come on out.
Payment is due when you pick up your pet. We accept cash or cheque with ID and E-transfers. Please note we DO NOT have debit or credit.






Investment


All prices plus HST
​Prices are per day your animal is in our care regardless of drop off time, all animals that are picked up by 10:00 am will not be charged for that day.
Small dogs are considered small when it can be held over your head with one hand.
(please do not try this with large dogs to save money)​
​
Day Care is available
Cat or Critter $10.50 same rates but includes
Small Dog $15.05 ~treats
Large Dog $20.35 ~choice of walk or swim

Your pets stay includes an
indoor/outdoor kennel,
outdoor play times, your pet will get lots of
exercise playing fetch and running with the other
guests. Snuggles and lots of love.






l
What to Bring

Updated vaccinations,
including Bordetella and Rabies
Their bedding
Favorite toy
Their food in a container
Any medications with directions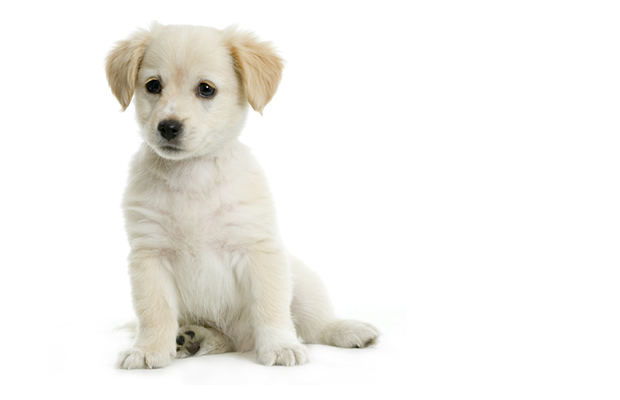 Discounts for same family dogs
staying in same kennel​
​
2nd pet boarded 30% off pet
3rd pet boarded 50% off pet

Length of stay discounts​
​
15 - 29 days = 15% off bill
30 + days = 20% off bill

Spoil them Silly ~ for those who want a little extra for their friend.

Pool Time​
Allow your pet to play and exercise in our pool and splash pad area.
$3 per swim with kennel bookings.
​
Treats
Stuffed Kong $1.00 per time am and pm available.
Your choice of peanut butter or chicken treat.

Raised Bed
A raised bed with a soft blanket help your dog feel more at home. $1.00 a day.



Story time


One of our kids will be happy to bring your loved one into a quiet area and read them a story with extra cuddle time $2.00 per story

Extra Exercise


A run or walk around the property, $2.00 per time morning and evening available weather permitting

.

Cleaning
Want your dog to get nice and clean prior to going home. We can do that. This includes shampoo, conditioner, conditioning spray, brushing and towel dry.
Small dog $15
Large dog $20
.






​​Please fill free to print and fill this portion ahead of time to save you time at check in if you would like to spoil them silly.

.
Name of Animal ______________________________________________________

Check in date______________________Checkout___________________________

Please add the following to our pets stay.



​​

Pool Time

@ $3.00 per swim X________________=___________________



Kong Treats

@ $1.00 per treat X ________________ = __________________

peanut butter, chicken or change it up each time

(circle which one)





Raised Bed

@ $1.00 per day x ________________ = ___________________



Story time

@ 2.00 per story x _______________ = ____________________



Walk/run around the property

@ $2.00 per walk x ____________ = _______________

am or pm or both

(please circle the best time)





Bath Small dog

$15.00 ________________________________________________

allergies or special instructions_______________________________________________



Bath Large dog

$20.00 ________________________________________________

allergies or special instructions ______________________________________________

This is a copy of our boarding contact you will have to fill out for you 1st booking. You can print it off and fill it out at home to save time at check in.





BOARDING Contract with
Confederation Kennels
6397 Confederation Line,
Watford, ON,
N0M 2S0


Name of Pet _________________________________________________________________________

Sex:______________Birth month _______________Year:______________________________________

Color________________________________________________________________________________

Breed:_______________________________________________________________________________

Owners name/s:______________________________________________________________________________

(home):__________________________Address______________________________________________

_____________________________________________________________________________________

(Cell):___________________________Emergency Contact_____________________________________

Email address_________________________________________________________________________

Does animal: Bite_____________Jumps____________Climb_____________Dig___________________

How is he or she with

Kids__________________________________other dogs?______________________________________

Spayed or Neutered?:_________________

Date of last inoculations for:

Rabies___________________DHLAPP____________________Bordatella:_________________________

Medical Problems, Allergies, etc.__________________________________________________________________________________

any Special Instructions:___________________________________________________________________________

In case of illness or emergency, call (vet or emergency contact) #):___________________________________________________________________________________

How did you hear about Confederation Kennels? ______________________________________________



This is a Contract between CONFEDERATION KENNELS and the pet owner whose signature appears below (hereinafter called "Owner").

1. CONFEDERATION KENNELS agrees to exercise reasonable care for the pet delivered by the Owner to Kennel for boarding, and to keep its premises sanitary and properly enclosed. It is expressly agreed by Owner and Kennel that Kennel's liability shall in no event exceed the lesser of the current value of a pet of the same species or the sum of $200.00 per animal boarded. The Owner further agrees to be solely responsible for any and all acts or behavior of said pet while it is in the care of the Kennel.

2. CONFEDERATION KENNELS does not assume and shall not be held responsible for any liability with respect to the pet listed in this agreement, of any kind whatsoever, arising out of or from the boarding of this pet, or any damages which may accrue from any other cause whatsoever, including loss by fire, theft, disease, running away, death, injury to persons, animals, or property, or death or injury to any other animal caused by the within named pet during the term of this contract.

3. Owner agrees to pay to Kennel the amount owed for the days booked

4. Owner further agrees to pay all costs and charges for special services requested, and all veterinary costs for the pet during the time said pet is in the care of the Kennel.

5. Owner further agrees that the pet shall not leave the kennel until all charges are paid to Kennel by Owner.

6. By signing this Contract and leaving this pet with Kennel, Owner certifies to the accuracy of all information given about said pet on contract above.

7. Owner specifically represents that he or she is the sole owner of the pet, free and clear of all liens and encumbrances and that the pet has not been exposed to distemper, parvo, rabies, or Kennel Cough within the last 30 days.

8. If pet(s) becomes ill or if the state of the animal's health otherwise requires professional attention, the Kennel, in its sole discretion, may engage the services of a veterinarian or administer medicine or give other requisite attention to the animal, and the expenses thereof shall be paid by the Owner.

9. All charges incurred by Owner shall be payable upon pick-up of pet, or when billed by Kennel at address listed on contract. The Kennel shall have, and is hereby granted, a lien on the pet for any and all unpaid charges resulting from boarding pet at the kennel. The Owner hereby agrees that in the event the boarding charges are not paid when due in accordance with this contract, the Kennel may exercise its lien rights upon ten days written notice given by Kennel to Owner by certified mail to address shown on contract. Kennel may dispose of pet for any and all unpaid charges, at private or public sale, in the sole discretion of the Kennel, and Owner specifically waives all statutory or legal rights to the contrary. If such sale shall not secure a price adequate to pay such costs of board or other charges delinquent, plus costs of sale, then Owner shall be liable to Kennel for the difference. All monies realized by Kennel at such sale, over and above the charges due and costs of sale, shall be paid by Kennel to Owner.

10. This Contract contains the entire agreement between the parties. All terms and conditions of this Contract shall be binding on the heirs, administrators, personal representatives and assigns of the Owner and the Kennel for this visit and for all subsequent visits.

11. Any controversy or claim arising out of or relating to this contract, or the breach thereof, or as the result of any claim or controversy involving the alleged negligence by any party to this contract, judgment upon the award rendered by an arbitrator may be entered in any Court having jurisdiction thereof. The arbitrator shall, as part of his award, determine an award to the prevailing party of the costs of such arbitration and reasonable attorney's fees of the prevailing party.

12. Dogs may-be photographed for our website or other forms of publicity



OWNER__________________________________________________________Date_________________

KENNEL_________________________________________________________Date:_________________